Traditional Displays

in TN & AL
Create a new permanent location for your business today with a traditional billboard! Traditional, or Static, billboards have been used for years as a staple of advertising campaigns. Static bulletins are large advertising signs that are located primarily on major highways and roadways. They can vary in size depending on market location. Static billboards offer your business a large advertising format with maximum visibility and impact, which helps to build strong brand awareness, and delivers high reach and frequency over time. To take advantage of this effect, ask us about extensions on your billboard lease!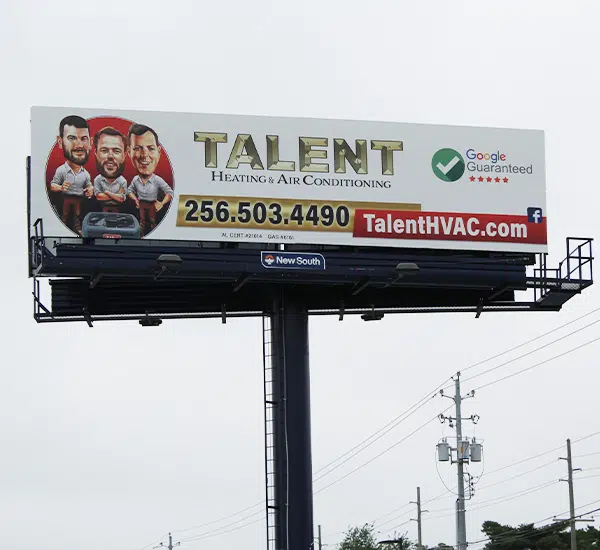 Why

Static Displays?
Putting your message in a single, fixed location targets audiences traveling in a specific direction who live in a nearby geographic area. This means that commuter traffic will be frequently and consistently exposed to your brand, helping increase a potential customer's awareness, familiarity, and interest. Sometimes seeing a compelling advertisement is enough to leave an impression on a customer, which is what we strive for at New South Outdoor with our graphic designs and targeted billboard locations.
You may also want to consider the advantages of digital displays for your marketing needs.
Static Displays

in Alabama & Tennessee
For expertise in Static Billboards and Out-of-Home advertising, come to New South Outdoor! We know what works, and more importantly, what doesn't. Contact New South Outdoor today to find out how outdoor advertising can work for your business.