Your Billboard Company

in AL & TN
New South Outdoor is a billboard company that makes modern advertising accessible to you. We supply static and digital billboards throughout North Alabama and Southern Tennessee, and our priority is bringing digital billboard locations to underserved, smaller and mid-sized markets. Since 2016, we have been offering fantastic locations, excellent service, and expert advertising advice to our clients.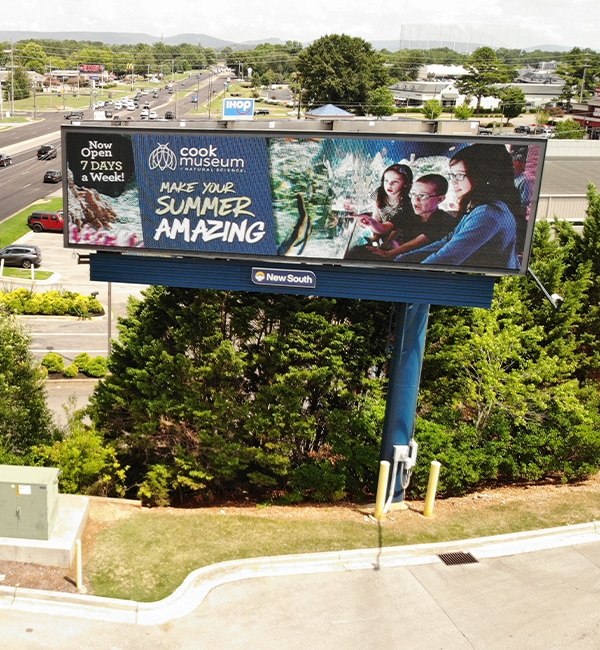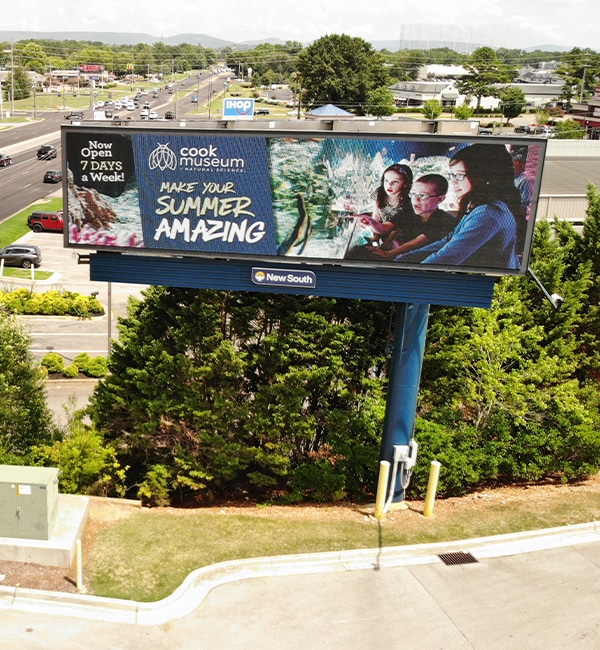 New Advertising Markets

Made Easy
Our slogan says it all: The Right Message. The Right Time.
New South Outdoor provides you with the best options possible for amplifying your business in the markets you need. With our expertise and wide range of billboard locations, we can help you place targeted advertisements to reach your customers where they live, work, and play.
Out-of-Home Advertising

in Alabama & Tennessee
For expertise in Out-of-Home advertising, come to New South Outdoor! We know what works, and more importantly, what doesn't. Contact New South Outdoor today to find out how outdoor advertising can work for your business.